Discover these only-at-Saint George offers
Tickets to one of Canada's most illustrious museums? Not exactly your typical hotel package. Of course that's because at Kimpton Saint George, we don't do typical. Discover our exclusive experiential offers below. You won't find anything like them in Toronto.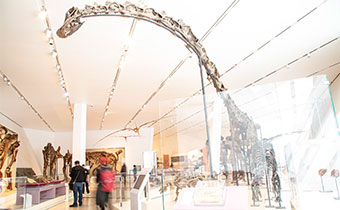 ROM Package
Drive in and park your car overnight at no additional cost and take your time enjoying the fabulous collections the Museum has to offer and explore the iconic Yorkville area and the bohemian vibes of the Annex.
Package includes 4 tickets per stay, 2 adult and 2 children (valued at $82).
Must book 2 or more days in advance.
FREE Cancellation until 6:00 PM local hotel time 48 hours ahead of stay
No Deposit Required
Must book at least 2 days in advance
Book Now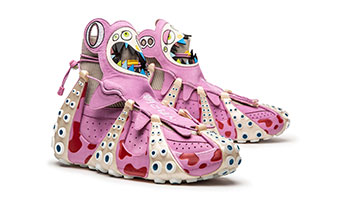 Bata Shoe Museum + Parking
Attention sneakerheads! Book a one night's stay with this package to check out BSM's newest exhibit, FUTURE NOW: Virtual Sneakers to Cutting-Edge Kicks at BSM and we'll take care of your parking too. Package includes:
Package includes 4 tickets per stay, 2 adult and 2 children and Parking for one vehicle (valued at $70)
FREE Cancellation until 6:00 PM local hotel time 48 hours ahead of stay
No Deposit Required
Must book at least 2 days in advance
Book Now